via ICLEI – Local Governments for Sustainability:
14 – 17 June 2012, Belo Horizonte, Brazil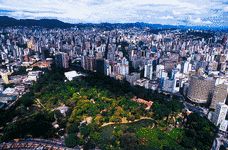 The 3rd International Urban Research Symposium at the ICLEI World Congress 2012 will bring together researchers from around the globe who focus on urban sustainability, sustainability cities, eco-cities and sustainable communities.
PROPOSALS are invited! Researchers are invited to submit their abstracts for proposals. Abstracts will be accepted until 15 April and notifications of acceptance will be sent out by 1 May.
Download the Research symposium proposal form and send it to urban [dot] research [at] iclei [dot] org
Don't miss this chance. Visit the 3rd International Urban Research Symposium for more information.